Civil Protection Training Course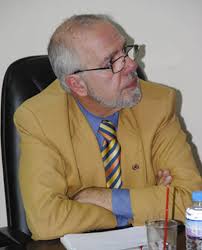 On Monday, 01 Feb 2016 at 19:30 p.m., a training course on Civil Protection will be delivered by Mr Konstantinos Kokolakis, Former Director of the Civil Protection Department of the Decentralized Regional Authority of Macedonia – Thrace, to all EP.OM.E.A. Egaleo members
The duration of the course will be two and a half (2,30) hours and it will focus on topics of civil protection in the field of prevention and disaster response.
The course is also open to public and if you want to attend, please contact the Secretariat of the EP.OM.E.A Egaleo.