Easter wishes of President Roumeliotis Georgios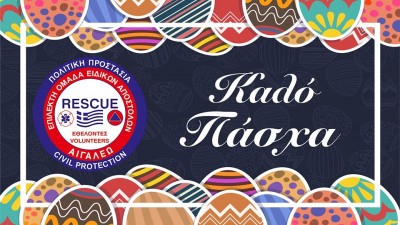 Dear volunteers and friends of EPOMEA,
We are going through a period of difficulties and doubt. In the middle of the Easter holiday, one of the biggest holidays of Greek Orthodoxy, we found ourselves separated and isolated from our loved ones.
But let's remember that this is also a period of rebirth. Easter means passage. Transition from darkness to light. After the Crucifixion, the Resurrection follows. And their message resonates strongly to all volunteers: Self-sacrifice. Selfless offer. Love.
Let us be the support of our loved ones, our friends, our relatives, our partners, be the person on whom they can rely, offering our love and strength against the difficulties we face on a personal and daily basis. I wholeheartedly wish you the Resurrection of the Lord to enlighten your steps on a path of virtue, patience and perseverance.
Happy Easter!